When working with a custom home builder, you have a chance to create the house of your dreams. There are so many major details you've probably already thought of – your ideal kitchen cabinets, the layout of your master bathroom – but what about the finer details?
Take a look at these must-haves when building a custom home. This updated list includes a combination of smaller features that make your home a more enjoyable place to live – and larger design considerations that will make your home more valuable, low-maintenance and energy-efficient.
1. "Costco" Doors & Amazon Package Spaces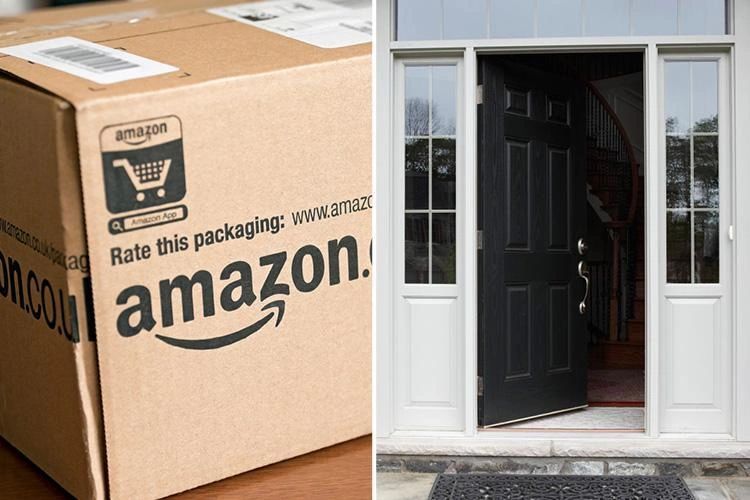 A new trend we're seeing is the implementation of Costco doors & Amazon package spaces in homes. Costco doors are small fireproof doors that connect your garage directly to your pantry. They are small pass-through doors that allow you to pass your groceries straight from your car to the pantry.
Amazon package spaces are now becoming a point of conversation – the creation of limited-access alcoves with keypad access to place packages in a dry, off-limits space. Additionally, Amazon provides clients with Amazon "Key for Garage" delivery. 
2. Laundry Near Bedrooms
No more lugging dirty laundry to and from your basement. If your master bedroom is on the main floor, consider a main floor laundry room. If the bulk of the bedrooms will be upstairs, consider a small laundry closet for the kids to do quick loads on their own. Many of our clients are placing laundry facilities in their master bedroom closet area – and some have multiple laundry facilities, depending on their home's layout. Easy access laundry facilities make it easier to get the work done.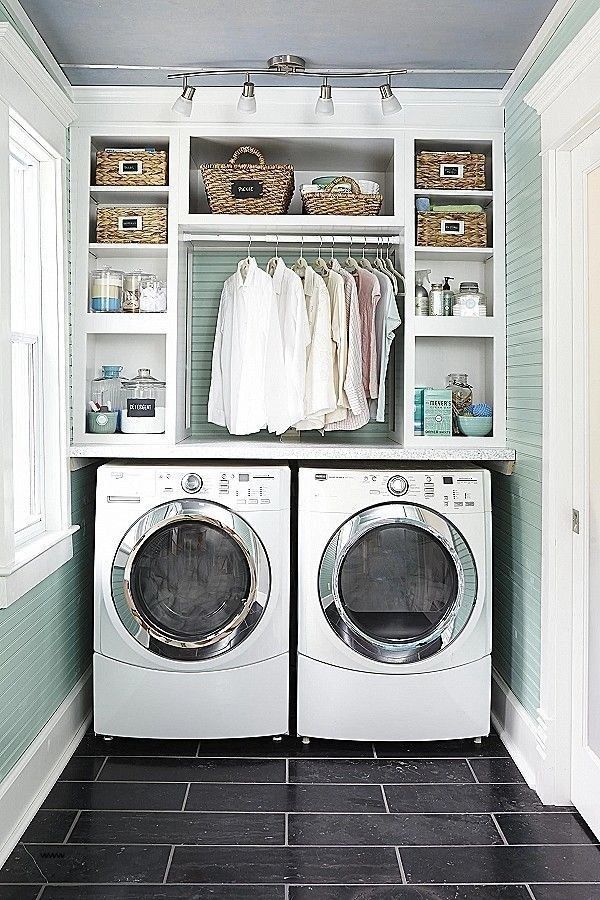 3. Mud Rooms & Dog Wash Stations
If you've got kids and/or pets, a mudroom is definitely a must. Create a space by a back door that has towel hangers, shoe storage, and a small shower/drain area with a hand-held sprayer. By putting everything you need right by the door, you can make sure muddy shoes get hosed off and wet dogs get dried properly so that your home will remain better protected from tracked-in dirt. As must-haves when building a new home go, this is a universal need for most families with pets, kids, or an active lifestyle. The room can be country casual, downright rustic or even elegant as the photos show below.

4. Under-Cabinet Outlets
If you're going to spend time and money on creating a beautiful kitchen backsplash, why ruin it with power outlets? Talk to your us about installing electrical outlets under the cabinets so that they remain hidden from view but are still easy to access for when you need to plug in appliances.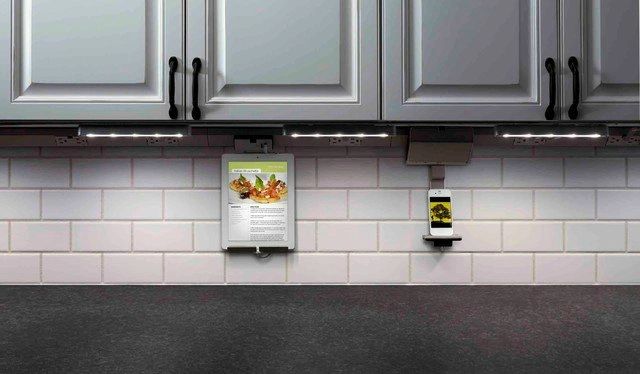 5. Sponge Storage Drawer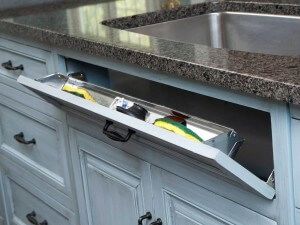 This is such a simple feature that will make a huge difference in your kitchen's daily appearance. Take the decorative drawer cover under your sink and make it flip out for quick-and-easy sponge storage. Your sink will be free of soggy sponge clutter and you'll be making use of previously pointless space
6. Outdoor Outlets & Media Connections
If you plan on using any sort of power tools, outdoor appliances, or decorations that require a plug, you will thank yourself for thinking ahead and installing plenty of easy-access outdoor outlets. Forget about long, tangled extension cords that create trip hazards and inevitably create an ugly, bright-orange line in your yard. With numerous outdoor outlets, you can easily install outdoor lighting and work on projects outside with much less hassle.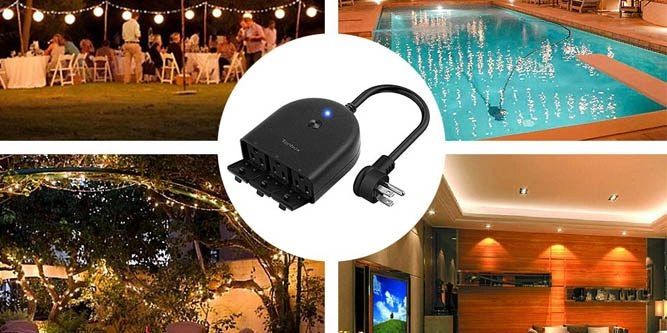 7. Built-In Speakers
Bring on the tunes! If you already know where you want to put the sound system and entertainment center, talk to your us about installing built-in speakers in the room. You'll save yourself valuable floor or wall space and have the luxury of having your house literally be filled with music.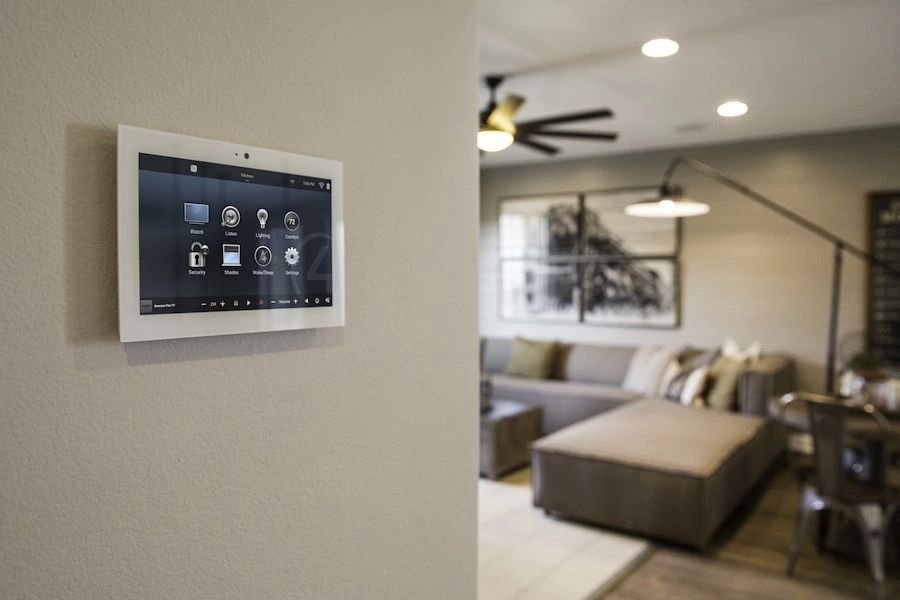 8. Bathroom Drawers with Outlets
Solve the bathroom clutter problem before it starts. Install a bathroom drawer with built-in storage for personal care appliances like blow dryers, electric shavers, hair straighteners, and electric toothbrushes and also add some power outlets. Not only will this save you the headache of untangling power cords every time you need to use one of these appliances, but it will also keep your sink area clear of charging stations.
9. Deep Kitchen Drawers Instead of Cabinets
How many times have you lost the matching storage lid into the dark abyss of a deep kitchen cabinet? Or had to get on your hands and knees to search the very back of a under the counter cabinet? Solve these problems by switching out deep cabinets for deep drawers. You'll be able to see and reach your kitchen items much more easily, and your back and knees will thank you.
10. Trash and Recycling Chutes
Are you sick of fighting over taking out the trash? Make the trash take itself out. Ask your custom home builder if it will be possible to install trash and recycling chutes in the kitchen that lead to bins in the garage or outside. No more trash cans full of last night's fish stinking up the kitchen, and no more soda cans attracting ants.
11. Smart Thermostat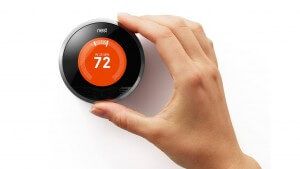 Chances are your home doesn't need to be at optimal temperature 24/7. Invest in a smart thermostat so you can program your home to ease up on the energy use when no one is in the house. You can also program it to warm up the house a little before you wake up on cold winter mornings, or cool the house down right before you get home from the gym in the summer. It will feel pretty luxurious, and it will also save you   money on your energy bills.
12. Double Islands
If your home's floor plan allows, consider the latest trend in kitchen design – double kitchen islands. As open concept floor plans continue to reign supreme in home design, typical kitchen sizes have grown. With this additional size, many families are opting to have two islands – sometimes stacked, sometimes side-by-side. They utilize one as a work station, which may include a pull-out butcher block, dishwasher and sink – while the other can be used as clean and ready seating for family meals.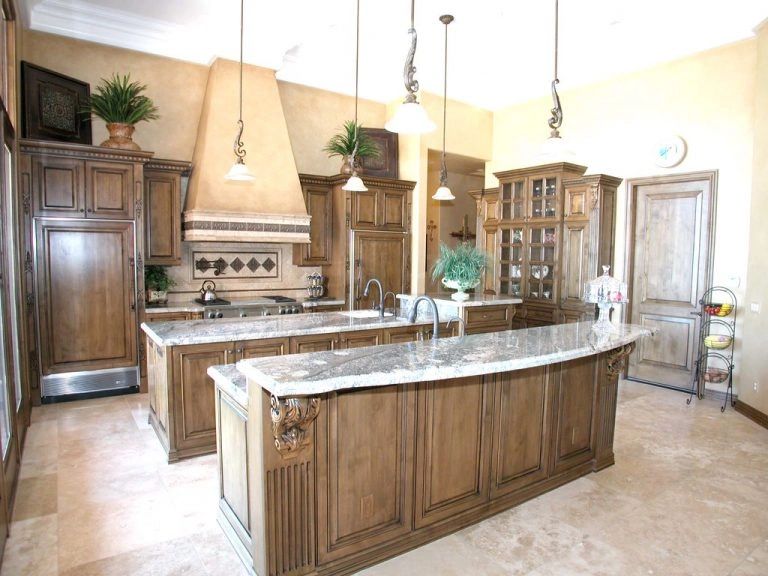 13. Larder Cupboards
Larder cupboards, or pantry cupboards, have long been a staple in home design – but they're growing in popularity in modern custom home design. Rather than spreading your dry food goods among multiple cabinets in your home, you can put all of your food in one large, organized built-in cabinet. This makes shopping easier and prevents waste and overshopping – as you can visually see all that is available. With a well-designed, well-organized larder cupboard, you can reduce the need for a lot of overhead wall cabinets allowing for clean wall space or open shelving rather than bulky cabinets.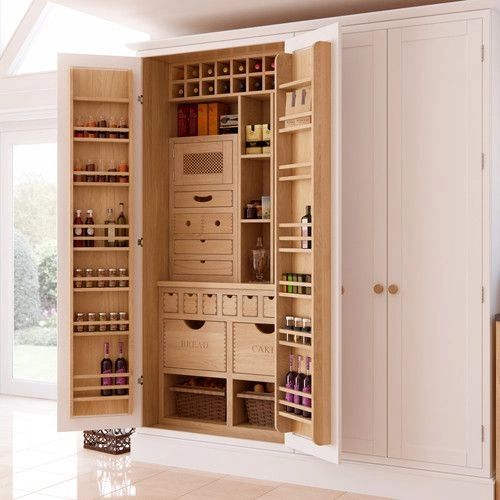 14. Accessible Home Features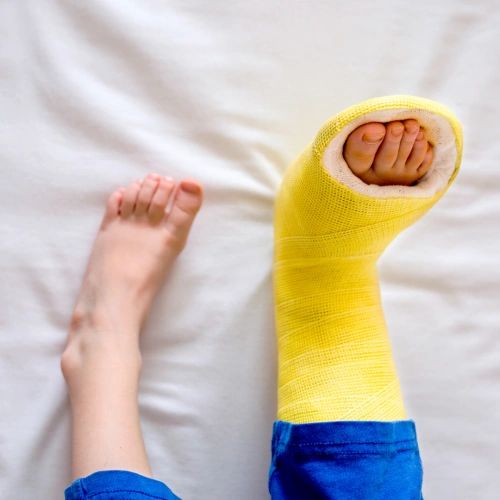 You never know when you or a member of your family may become disabled – even if it's just short-term. Accessibility should be considered in every new home's design. Consider:
· Designing a main floor room that can serve as a bedroom, even if just temporarily when someone has a broken leg or is recovering from surgery.
· Including a full bathroom on the main floor
· Slightly wider doorways to accommodate a wheelchair or walker
· Adding solid blocking around the bathroom so that grab bars can be added later if needed. Alternatively, we have found many stylish grab bar alternatives – such as towel racks that can secretly double as grab bars.
· Reducing sunken rooms and unnecessary stairs to critical areas of the home
· Ensuring that your main entrance can be easily ramped – at least 8′ for ramp space with a <12″ step up.
15. Energy-Efficient Features
Every home we build is getting more energy-efficient. We do this by building a better, more insulated home from the ground up, but there are additional options you should consider if energy efficiency is important to you:
· Solar Ready: Have your builder prepare the roof when built for solar panels. Installing mounts and preparing for wiring now instead of later will save you money for when you do install solar panels in the future.
· EV Ready: The sale of EV cars has increased by 25% each year, and more and more car manufacturers are starting to roll out new green car models that require a charging system at home. While many electric cars CAN charge with a 110 or 220v outlet in your home, this is not a sustainable way of quickly charging a vehicle. If you intend to invest in an electric car in the years to come, considering asking your builder to ensure that your home has enough electrical service in your garage- and a potentially dedicated charging machine. By thinking ahead, you can save money by not having to retrofit or add to your electrical load in the future.
What would you add to this list? Do you have any must-haves that R.O. Beam Construction can help you with? Contact us to set up meeting to discuss your new home build. (905) 351-3220 or click here to email us.